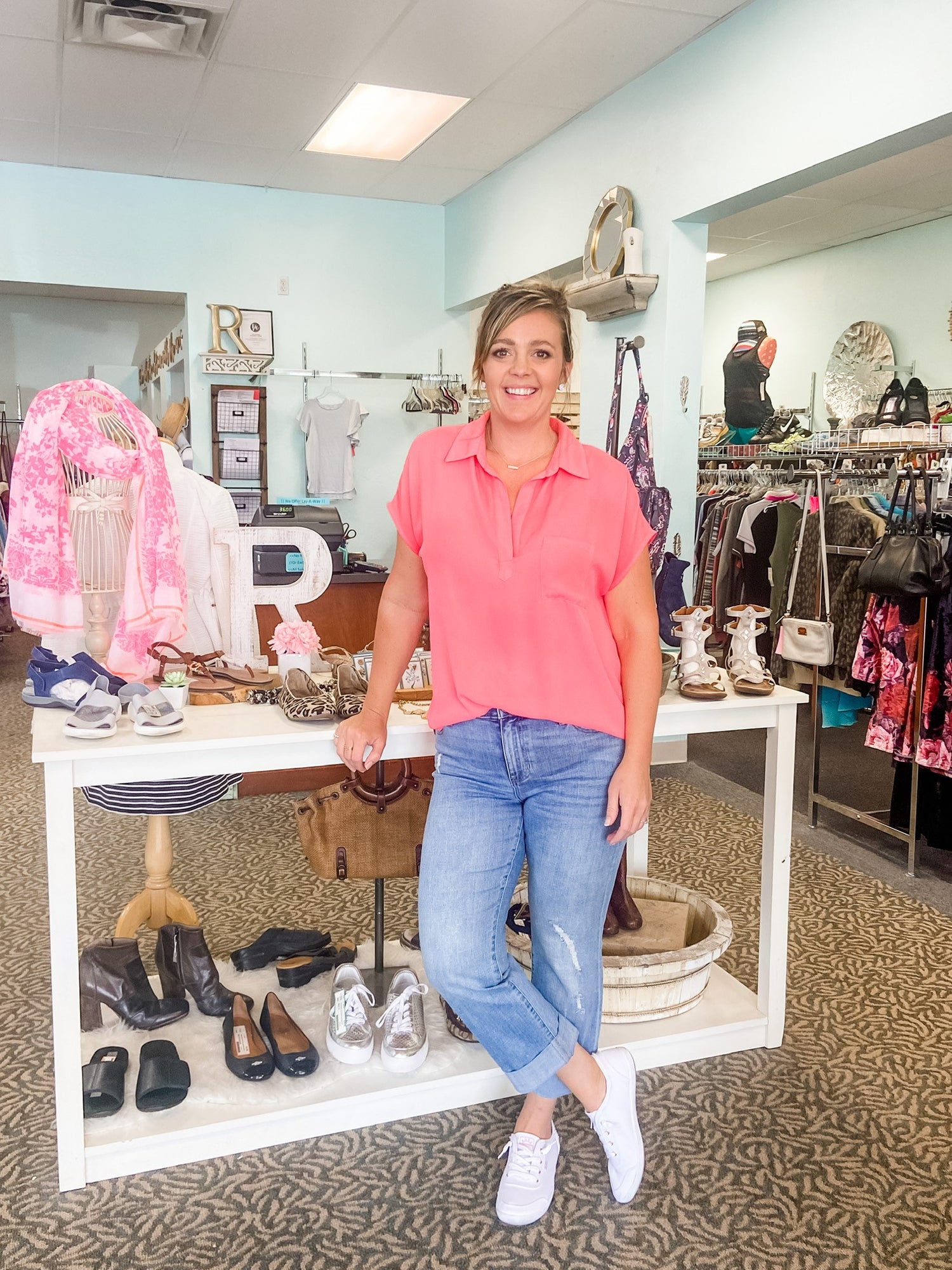 About us
The idea for Refashion Consignment Shop LLC started in 2009 when the previous owner and new mommy, Carly Seese, tried to find clothes that fit on her new and ever-changing mommy shape. The idea for a mommy-friendly store solidified after she experienced feeding her daughter in several department store dressing rooms and then went through buying and returning countless outfits in two or three sizes because the baby made it clear that she would not sit quietly while mommy was changing. And so the store was born…
●
We started with the idea of being new-mommy friendly and built the store around their needs. We have cute, trendy and classic clothes at reasonable prices for changing bodies. There's a changing table in the bathroom stocked with diapers and wipes. Your little ones will enjoy a play kitchen, Lego's, and many other activities to keep them occupied while you shop. Our dressing rooms are big enough for a stroller and we even have a place for nursing moms to feed hungry babies.
●
New owner, Kaitlin Kinney, carries on the idea of a mom and kid friendly shopping experience. Passionate about entrepreneurship, motherhood and women's fashion on a budget, ReFashion presented a perfect opportunity! Its important to Kaitlin that ReFashion maintains its boujee "Boutique" vibe as well as same high standards and low prices that it's known for. Kaitlin is excited to bring new life and updates into ReFashion including new database and point of sale operations and taking sales online!
Refashion to accepts walk in consignments 3 days a week with no appointment needed! At Refashion you will have an amazingly welcoming and comfortable shopping and consigning experience that is coupled with convenience of a large selection and a fun time!
●
Since the store carries everything from juniors to business casual, we're confident you can not only get money for your old wardrobe, but find enough to restock your new one without spending too much! What you wear influences how you feel about yourself – come to Refashion and we'll help you look your best!
●
We look forward to seeing you soon!